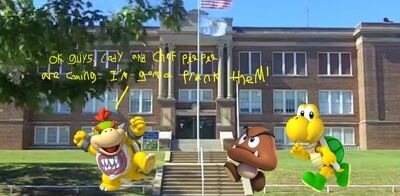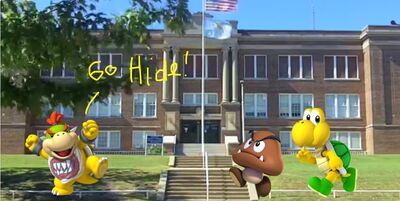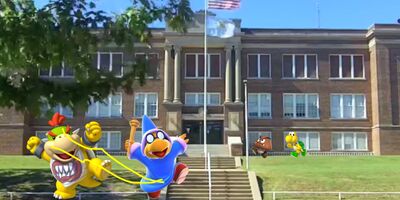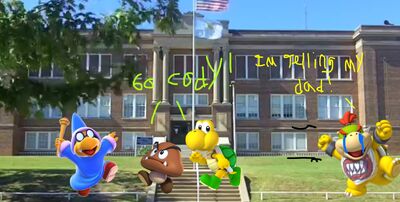 SML Comics Issue 34 is the 34th issue of SML Comics. It is made by MamaLuigi22.
Synopsis:
Bowser Junior prepares a prank in front of Joseph and Lenny to pee on Chef Pee Pee and Cody. Bowser Junior tells them to hide. They arrive, and he pees on them. Chef Pee Pee runs away having an emotional break down, and Cody gets angry. Cody then Pee's on Bowser Junior. Joseph and Lenny turn on Junior and side with Cody. Bowser Junior runs off in a crying mess to tell on them to his dad.
Characters:
Cody
Joseph
Bowser (mentioned)
Trivia:
This takes place before the finale of Bowser Junior's 1st Grade, because the background is the school they filmed at.
Ad blocker interference detected!
Wikia is a free-to-use site that makes money from advertising. We have a modified experience for viewers using ad blockers

Wikia is not accessible if you've made further modifications. Remove the custom ad blocker rule(s) and the page will load as expected.