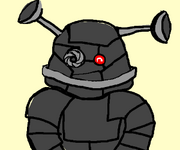 Five Nights at SML's 2 is the prequel to Five Nights at SML's. It, like the previous game, take place before the events of SuperMarioLogan's Channel.
Plot:
After a while of being shutdown, Mario's Pizza is reopened. However, the old animatronics are in bad condition (Shrek himself is just a bare Endoskeleton), so they are replaced by "Toy" models of themselves. A new security guard must survive with the help of Phone Toad.
Characters:
Ad blocker interference detected!
Wikia is a free-to-use site that makes money from advertising. We have a modified experience for viewers using ad blockers

Wikia is not accessible if you've made further modifications. Remove the custom ad blocker rule(s) and the page will load as expected.